Are you looking for good ECU programming Software?
If yes you have come to the right place.
There are many ECU programming software available and it's hard to search and know which one would be suitable.
Here is a list of the 6 BEST ECU programming software in 2021.
These ECU programming softwares have helped companies do the ECU programming during the developmental stages of an ECU.
6 BEST ECU programming Software
ETAS INCA
INCA provides measurement and calibration functionality along with tools CDM to manage calibration parameters, MDA for the analysis of measurement data, and ProF for the flash programming of electronic control units (ECU). INCA is Compliant with relevant ASAM standards.
ATI VISION
VISION provides measurement, calibration, flashing of ECU along with measurement data analysis functionality. VISION is Compliant with relevant ASAM standards. Depending on the requirements of the measurement, calibration, and diagnostics sector one can choose cost-effective scalable toolkits or dedicated packages.
Vector CANape
The primary area of application for CANape is the Calibration of ECU. CANape provides calibration data management and convenient measurement data evaluation including data management as well as reporting. CANape is Compliant with relevant ASAM standards.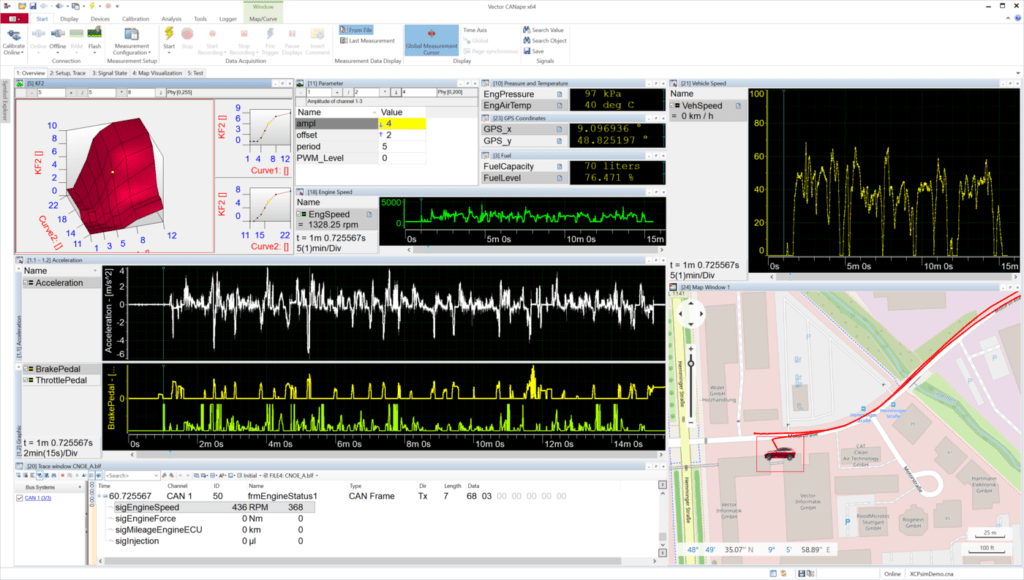 New Eagle's Raptor-Cal
The raptor-Cal tool is an intuitive, easy-to-use, yet powerful calibration tool. The tool's features, functionality, and workflow were designed by experienced application engineers hoping to improve upon the shortcomings of other calibration tools currently on the market. Raptor-Cal can be used to program and calibrate ECUs as well as create displays and data log model signals.
Ipetronik IPEmotion software
IPEmotion connects complex ECU applications with highly precise measurement instrumentation. By offering special Plugins, the program supports all measurement applications in automotive testing, regardless of the hardware in use. Customized OEM setups and installations provide you with a tailored software solution for your development process. In addition to that, IPEmotion supports online adjustments to your measurement screen while storing data.
Pi Innovov Pi Snoop
Pi Snoop is a software tool used for calibration, diagnostics, measurement, and data acquisition of embedded controls systems. It allows the user to interact with the software while it runs in real-time on an embedded system or electronic control unit (ECU).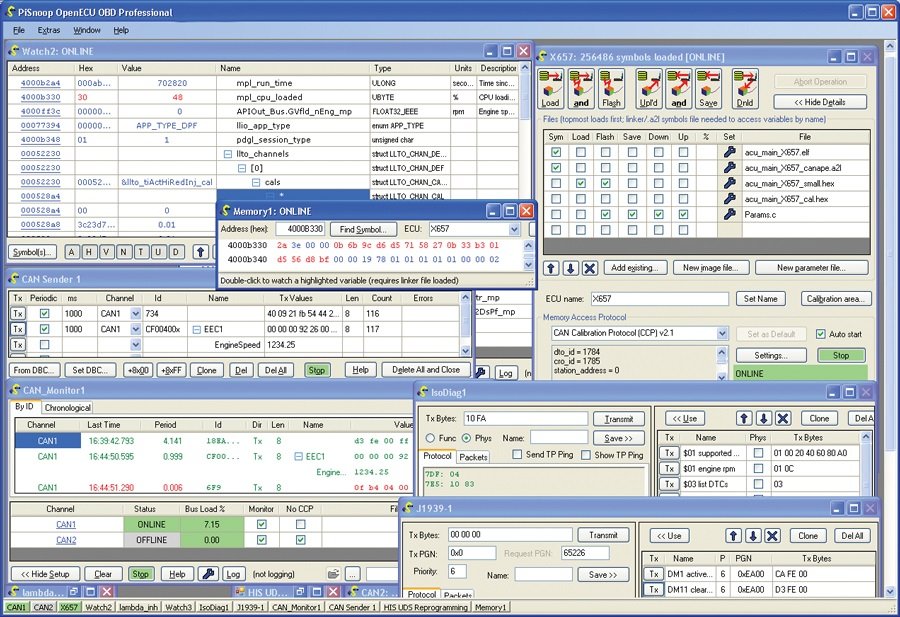 Conclusion
There you have it: 6 BEST ECU programming Software.
Now I'd like to hear from you:
Are there any quality ECU programming Software here that we missed?
Or maybe you have a question about one of the tools we listed.
Either way, leave a quick comment below right now.